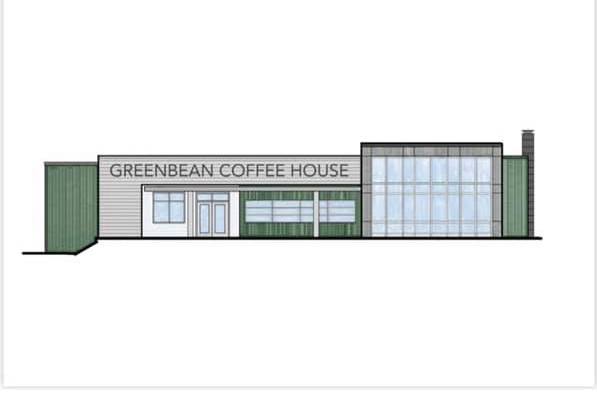 Since our opening in 2017, we have been received by such an amazingly supportive Community. Because of this overwhelming support and growth, it became evident to us, due to size and storage constraints, that we could not continue to effectively operate in our current 6th Ave location. Quietly, 2 years ago, we began our search for the perfect location for the relocation of the original GB.
As we searched for our new location, our biggest concern was our customers. We recognize that many of our Community members have made our 6th Ave location a part of their daily routine, whether it be before or after work, on the way to take the kids to practice, before or after school or college, on the way to or from the hospital, etc., so it was extremely important for us not to interrupt your convenience. We also did not want to leave 6th Ave and the friendly neighbors we have grown to love.
Sometimes, the answer is right in front of your eyes, or in our case, right across the street. In January of 2020, we purchased 16 city lots on 6th Ave directly across from our current GB location. After a long 1 & 1/2 years of planning, designing, and some uncertainty due to the pandemic thrown in there, we will be breaking ground to build soon. If you're still not sure where we mean, look for the vacant green house across the street from our current Drive-Thru line.
The new Greenbean location is going to be much larger, with 2x more dining space, 2 coffee bars designated for indoor dining and drive-thru, a private events room, a cozy fireplace, a double drive-thru lane system, a covered outdoor patio to seat 25 guests, a parking lot for 29 cars, designated online order pick up spaces, AND all your same favorite Managers and Baristas!
Sounds great, well it gets even better! Many of you have heard of the "elusive" Mac & Cheese and Cheesecake Bar, 33 on MAC opening in Altoona, PA. We are excited to announce, that we have offered to share our new space with this exciting new locally owned and operated restaurant and they have accepted! We will not share much more about this new restaurant, but just know, we took on the extremely difficult job of taste-testing Nicole's unbelievably delicious dishes and you all are in for a treat! Follow them on IG & FB to learn more about them!
Construction will be starting any day now and we hope to be in our new location at the end of this year! Of course, we will continue to remain open and operating at our current location until the big move.
As always, your support of our local business means everything to us. We could not do this without our Community. We will keep you posted throughout this incredible journey!